Venue: Mount Litera School, BKC
Date: 10th Dec 2016
The children's literature festival was held in Mumbai for the first time and Al-Salam students had the golden opportunity to attend it.
The students were excited at the prospect of meeting kids from other schools an interacting with them.
As we reached the venue the atmosphere was like a carnival. There were food stalls, book stalls, activity are etc.
We started of with author.
Jane D'soza:
She had her book launched by the name of Super Zero the clone crisis.
She called up the students to show their  talent
Kaif and Farida showed off their Karate moves.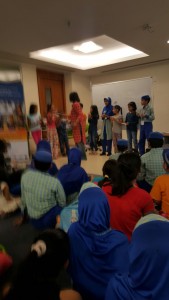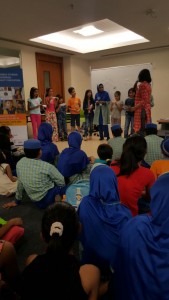 Craig Jenkins:                                                       
He is a British author. He was excited to interact with the kids and inquired about the school and studies.
Usha Venkat :
Are you scared of ghosts? If not then this author really scared the children with her version of a ghost story.
Clay Illustration:
Students of class V Uzma, Arfa, Tehrim interacted with Shruti Agarwal and made pictures with clay.It was fun filled day with lots of learning experience.